Welcome to Wentworth Gardens!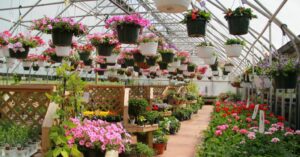 Wentworth Gardens was purchased by Gary Kane in 1996. 
Our goal at Wentworth Gardens is to provide our customers with the highest quality plant material at a fair price with the best customer service around. As our current customers know we continue to invest in a better facility to improve our customers' shopping experience. We are always open to your comments.
OUR CONTAINER EVENTS ARE BACK!!
When: Saturday, April 15 & Saturday, April 22, 2023
Times: 9 am - 4 pm (or by appointment)
Bring your CLEAN, EMPTY container(s) or purchase from our great selection of planters! We ask that your purchase the soil and plants from our garden center. We will take care of your potted plants until you are ready to pick them up at no additional cost!
Come for an hour or for the day, Lets have some fun!!!
Groups are welcome.
For questions please Contact Robyn @ 218-393-9217